The Dordogne … The Valley of the Thousand and One Castles
Find the most beautiful Castles of the Dordogne Périgord Noir near the campsite
Impossible to quote you all the castles that count the Dordogne and the Périgord so much the list is long. You will discover some of them during your excursions but we can already present you the most famous ones.
The Castle of Castelnaud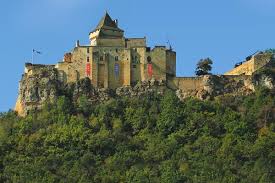 This castle built in the 12th century offers an exceptional panorama over the valley of the Dordogne. Perfectly restored, it contains an impressive collection of arms and armor of the Middle Ages.
The visits are animated by the demonstrations of the blacksmith, the crossbowman, the cook or even the master of the weapon. You may be required to try an armor or to train yourself to the use of the sword … VIEW WEBSITE
The Castle of Milandes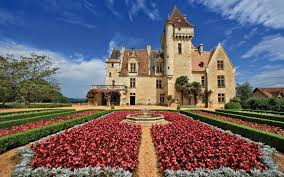 Famous for having belonged to the actress Joséphine Baker, the interior of the castle, built in the 15th century and completely restored in the 20th century, is exclusively dedicated to the Franco-American actress.
The visit will also open the doors to the magnificent "French-style" gardens where you can watch a spectacle of bird of prey under the aegis of falconers. VIEW WEBSITE
The Castle of Beynac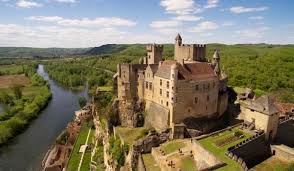 A remnant of the Middle Ages and the 100-year-old war, Château de Beynac offers a magnificent panorama of the Dordogne valley.
Perfectly preserved, it was the property of Richard Coeur de Lion and served as decor for the films "Jeanne d'Arc" by Luc Besson. VIEW WEBSITE
Le Castle of Commarque
A mix of troglodyte and medieval architecture, the castle of Commarque will make you plunge back into 15000 years of history.
It is located in Les Eyzies, cradle of prehistory. Dominating the valley of Beune, the visits are animated by workshops such as archery, stone sculpture or medieval calligraphy … Games (quizzes, plays) are also organized. VIEW WEBSITE
You can also find all the castles of Dordogne on the guide of Périgord