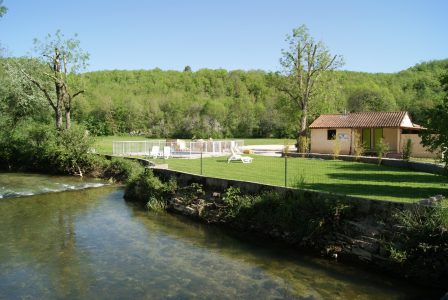 Recreation area near the river.
A recreation area on the banks of the river "the Céou" or you can refresh yourself.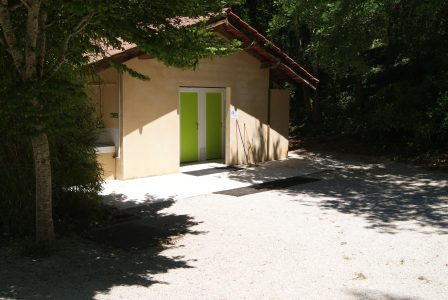 Fully equiped Sanitary/Health.
No. 1 with showers, toilets, sinks and showers for the disabled and bab.
No. 2 with showers, toilets, sinks, washing dishes and linens space.
Services aux campeurs.
Space token washing machine.
Possibility to rent refrigerators.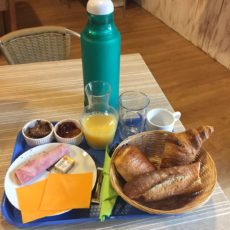 Breakfast formula. 
Served at the bar area or at your rental, location.
Only at the snack in july and august.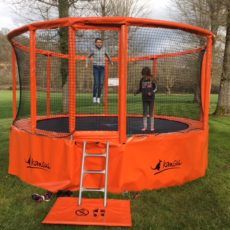 New Trampoline.